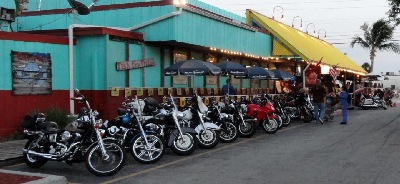 Thank you for visiting our new Internet site. At present, our web site is still under construction. We are making an effort to present you with our entire spectrum of offers as soon as possible. In the meantime you can reach us at 561-684-3953 or by e-mail at: gorillamotors@yahoo.com. You can also reach us fax at 561-687-1561. We are looking forward to hearing from you.

Gorilla Motors is the "go to" place for new and used parts. Also custom wheel building and custom cable fabrication!

Please come see us at our Bike Night at Island Jack's on Okeechobee Blvd, in West Palm Beach, on Wednesday nights!

Even though we've been in the motorcycle business for over 40 years. If you are not familiar with our company and your first contact with us is online: We would be pleased to hear from you! Please let us know what your needs and questions are, we will be more than happy to help.

Remember, not all motorcycle riders buy their parts at Gorilla Motors, just the smart ones!